Unlike many other countries in the region and the world, no lockdown measures were put in place at the height of the COVID-19 pandemic in the United Republic of Tanzania. In June, all restrictions on movement and gatherings were lifted. Nevertheless, the restrictions impacted people's health and livelihoods, especially those who work in the informal sector, most of whom are women.
Women such as Caroline Damiani, from Chamazi, an administrative ward in the Temeke district of Dar es Salaam.
While, according to the government, about 83% of the 1.7 million people living with HIV in the United Republic of Tanzania are on HIV treatment, this leaves around 300 000 people living with HIV vulnerable. It has been shown that people with underlying health conditions are more susceptible to severe COVID-19 disease.
Thus, COVID-19 is a particular concern for people living with HIV, for both people who are not on HIV treatment and those who are, in ensuring they have access to medicines and health facilities.
The COVID-19 pandemic throws into sharp relief existing inequalities, including gender inequality and economic inequality.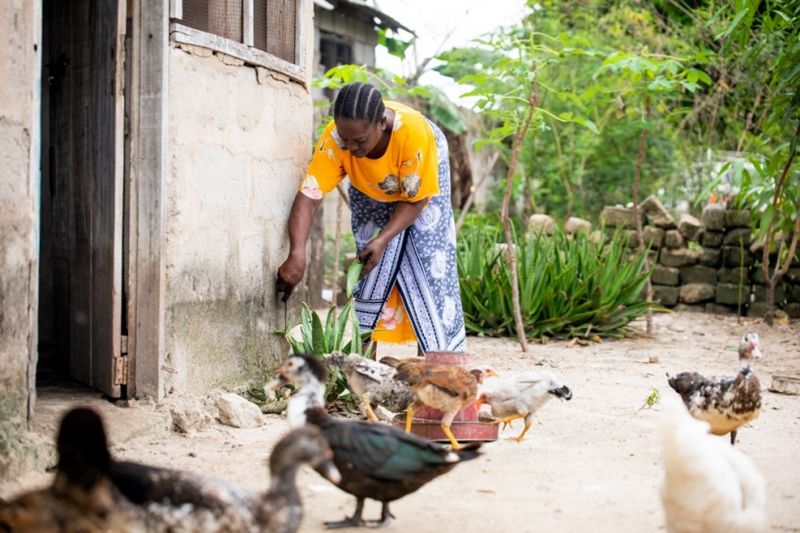 In Chamazi, many women make a living selling homemade food, such as buns, fish or ice cream, or selling groceries in small kiosks.
Ms Damiani, a single mother of three, says her business was greatly affected by the COVID-19 pandemic. "Many people no longer wanted to buy my buns or home-made ice cream. I also couldn't go to the main market to sell because of the crowds and the risk it brought. I then decided to switch completely to selling groceries at a small kiosk and rearing ducks and chickens to sell," says Ms Damiani.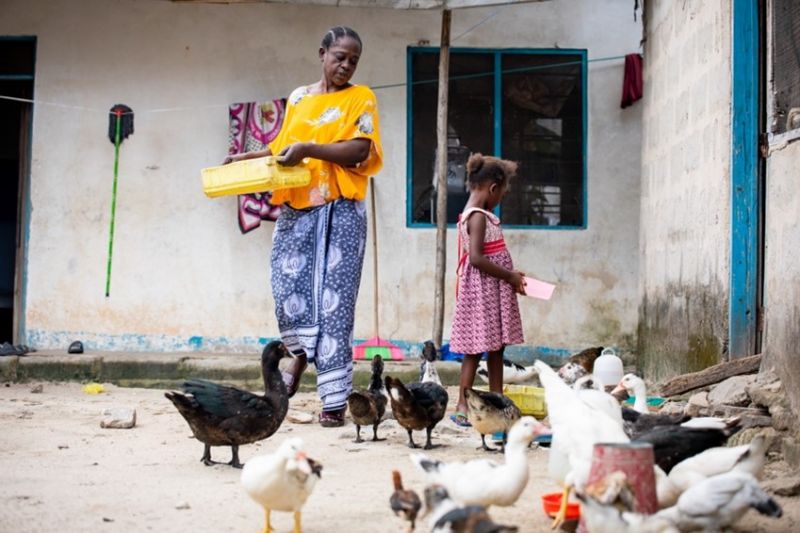 Ms Damiani has been living with HIV since 1998. All her three children are HIV-negative. Her husband divorced her and married another woman due to her HIV status and pressure from his family. To date, she still does not know his status. She lives with her daughter and granddaughter as her sons each have their own families. Her daily routine now includes feeding her ducks and chickens, helping her granddaughter with her schoolwork, performing household chores and tending her kiosk.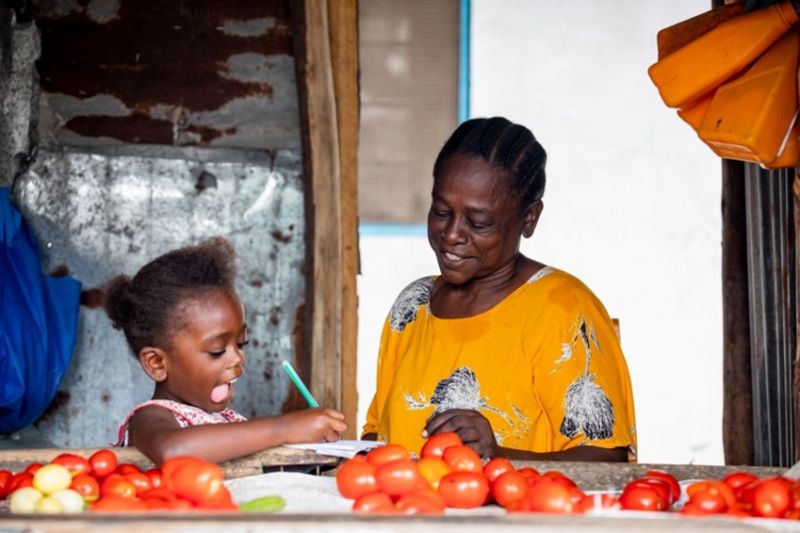 Ms Damiani says the COVID-19 pandemic affected her mental health. "I don't have many friends and I spend most of my time at home or at the church. My stress levels increased in the earlier days of the pandemic and I began to lose weight," she says.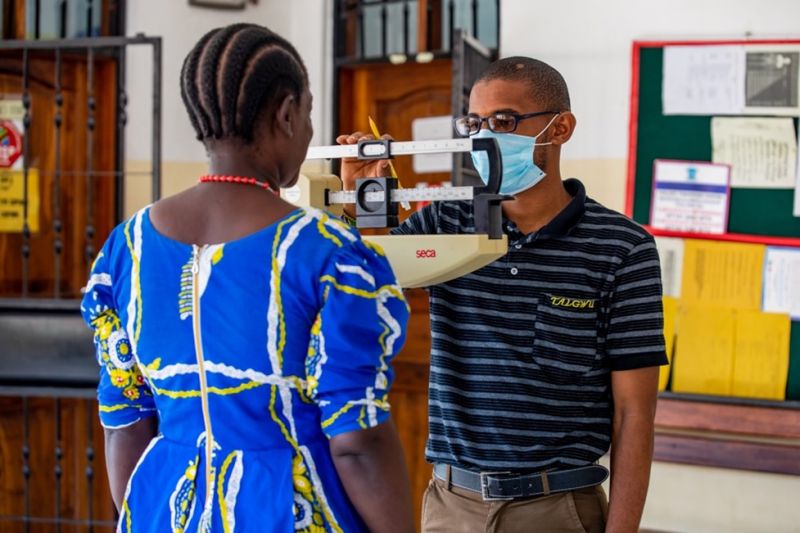 "Fortunately, I never stopped taking my HIV treatment due to the insistence of my doctors that I adhere to my treatment regimen," she says. "I am now determined to show everyone that you can live a full and healthy life as long as you don't stop taking your medication."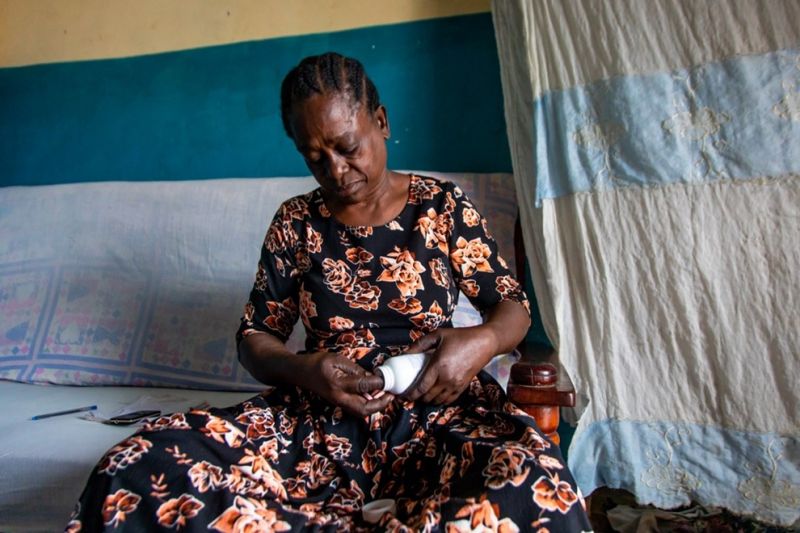 "The education and support we received from the Hebu Tuyajenge project also greatly helped to alleviate my stress."
Hebu Tuyajenge is an initiative of the National Council of People Living with HIV, with support from UNAIDS and funded through USAID.
It focuses on increasing the utilization of HIV testing, treatment and family planning services among adolescents and people living with HIV, strengthening the capacity of community organizations and structures and empowering people living with HIV. In the face of the COVID-19 pandemic its members educated people living HIV on how to protect themselves from COVID-19.
"In my community, one of the biggest problems was the lack of education and information surrounding COVID-19. Most of us didn't even know how to properly wash our hands to reduce the risk of catching the virus," says Ms Damiani.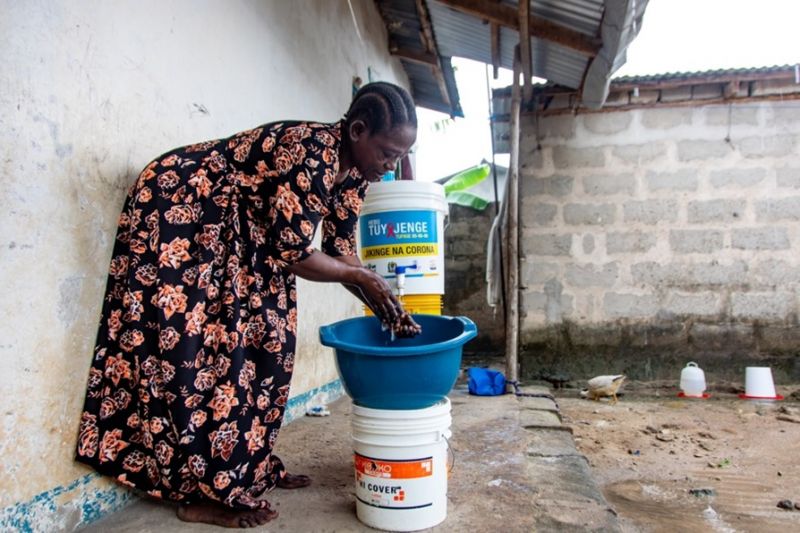 The Hebu Tuyajenge project is an example of how the government, development partners, civil society and community activists have been key in responding to COVID-19 in the United Republic of Tanzania, providing information, services, social protection and hope to people living with HIV during these unprecedented and trying times.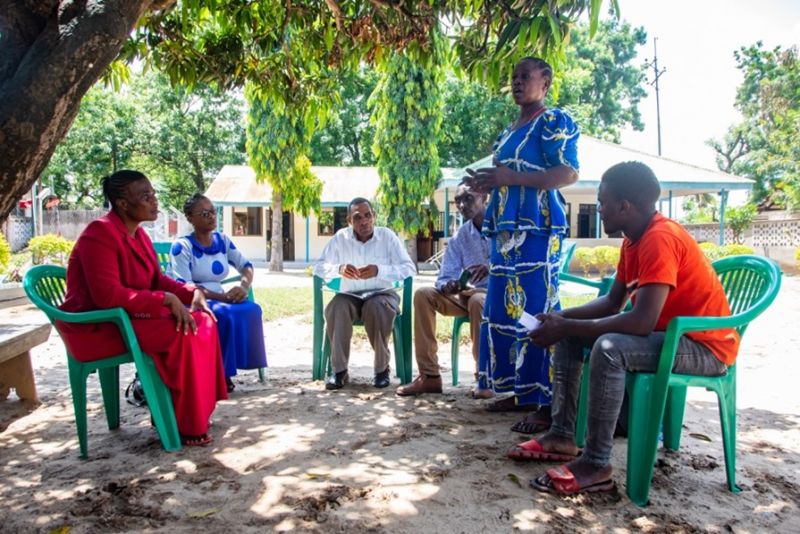 "The efforts by the government and other donors should continue. Things have now improved in the country because everyone is now aware of the pandemic and people continue to take precautions," says Ms Damiani.